Lusting for Covers
is a weekly meme, held on Sunday, that allows
bloggers
to share their current cover obsession with fellow book lovers.
1- Take the graphic (code for it is below) to use on your post. Remember to give credit to the original host (
TBQ
).
2- Choose your own book cover that you've fallen in "lust" with in the past week. It can be new, old, a reprint, or even a book that is not yet out-- it's all up to you! If you find a cover that catches your eye, then showcase it on your blog, and let others see the pretty covers out there.
3- Copy the direct link to your own L4C post into the Mr. Linky widget at the bottom of this week's post and allow others to come and see what you picked!
4- (OPTIONAL): Besides posting the picture of the book cover you chose, it's nice to provide the book summary, title, author, or a website link for the book. It's not required, but it can help your readers' to add more books to their own list! A brief "Why I choose this cover" is also appreciated, but not required.
Also, if you wish to post your links or talk about L4C on Twitter, please use the tag #LustingForCovers so that we can easily find all tweets about it. :)
This Week Lusting Cover Is: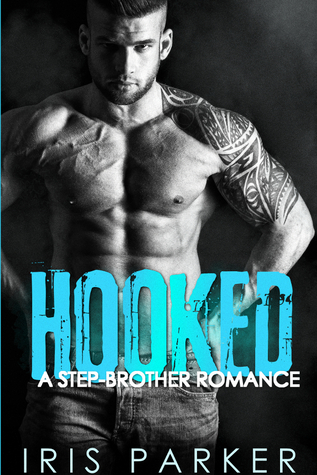 Hooked: A Step-Brother Romance
By Iris Parker
Synopsis
Thirteen years as a rugby superstar.
Thirteen years of winning streaks, of making more money than I've known how to spend, of women throwing themselves at me.
Thirteen years since I last saw her, knowing she has every right to hate me, her so-called stepbrother.
Thirteen years knowing I ruined her life and left without looking back.
Or so she thinks.

Money can't buy forgiveness, but at least it can get my foot in the door.
Hooked is a complete, standalone romance novel with mature themes intended for readers 18 and over.
A Bad Boy shirtless showing his abs and tattoos and giving that intense stare. Why not share this lustful cover plus the book looks and sounds utterly fantastic and absolutely up my alley!